Kosher Sounds is an upcoming Sound studio that offers a round variety of services with a specialization in post production work.

   Post Production work (film/television and for radio commercial's) are a main focus at Kosher Sounds though not the only.  We offer a long list of services to fit your needs.



Services Offered include, but are not limited to:



Tracking with Digital Audio Workstation
Mixing
Foley/Sound FX
Studio Musicianship (Available Upon Request)
Family History Recording
Children's Academic Accomplishments
Musical Recitals
Power Point Presentation for Work/Resumes

   Pricing is project specific. We are looking to do the best work possible to use you as a referal for other potential clients. Please contact us by filling out our online form.  An employee will call or e-mail you within 24 hours to discuss your project. A quote will then be provided for audio services. We understand you are on a budget and are willing to work with you.


    --------------
 
         Who is this staff you may ask?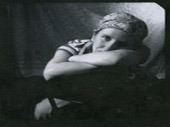 Maura is my name. I am a graduate from the Savannah College of Art and Design with a BFA (Bachelors Fine Arts) in Sound Engineering with a minor in Animation.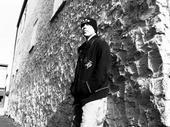 This is Daniel he is the Co-owner,  A Musician, A Composer & Management of Kosher Sounds. 

 ===-

See what we can do for you by checking out all the links and information above, or if you rather just contact us straight e-mail me us and ask anything you wish!   Koshersounds@gmail.com

 
 We look forward to working on your project.


-Kosher Sounds, where everything sounds A-ok.-

Our Gear

Computer

Mac Pro
Dual LG 28" Touch LCDs
Quad Core Processing 2.93 Ghz
16 GB RAM
Hard Drive - 3 TBs
Back-Up Drive - Hitachi Desktar 640 GB
Superdrives (x2)
Pro Tools 8 w/ Rack Factory Plugins


Rec Interfaces

M-Audio Project Mix I/O
M-Audio 410
Digidesign 003 Rack Factory Bundle
Zoom H4N Field Recorder

Mixers

Digidesign C|24


Mics

AKG C414
Rode Stereo Mics
Shure SM57 (x4)
Shure Beta 52
Audix i5


Accessories

M-Audio Bx8a Delux Monitors
Mogami Gold Tip XLR Cables (x8)
Pop Filter
Laptop Shelf
Monster Pro. Instrument Cables


Guitars

Ibanez JEM7V
Epiphone Les Paul Customized
Dean V Euro
Fender R.R. Strat (x2)
Additional GK3 Pickup
Martin Mini Acoustic


Rack Gear

Furman Power Conditioner
BBE Sonic Maximizer 362
American Audio 600W Power Amplifier (x2)
Roland VG-99 Guitar System w/ Stand
Roland FC-300 Foot Controller
Randall Cab – 412XL - Vintage Celestian 30s
Randall Cab – 412 Celestian
TC Helicon Voiceworks
DBX 266XL Compressor


Drum Sets

Pearl Masters Kit – Maple
Pearl Export – Maple

Cymbals

Zildjian – 20" A Custom Ping Ride
Zildjian – 10" Dark K Splash
Zildjian – 16" Avedis Crash
Zildian – 14" Avedis Hi-Hats
Paiste – 16" Crash


Drum Accessories

SKB Cymbal Road Case
Pearl Hi-Hat Stand
Gibraltar Rack – (Pearl Export)
Pearl Roadster Drum Throne
Latin Percussion Bongo Set & Stand
Iron Cobra Double Bass Pedal (Top of the line)
Pearl Standard Bass Pedal
Various Cymbal Stands


Live Sound Accessories

Shure PG57 Microphones (x2)
Boom Stands and Bag (x8)
Music Stands (x2)
Guitar Stands (x4)

Amplifiers

Ampeg VL-502 - Customized by Lee Jackson
Ampeg VL-502
Peavey Transtube Special 212